Advantages of buying an above ground pool
Are you thinking of buying an above ground pool but still not sure?
Above ground pools are a great option to consider for our garden due to all the facilities that they offer. That's why it is important to be aware of all the advantages offered by these kind of pools.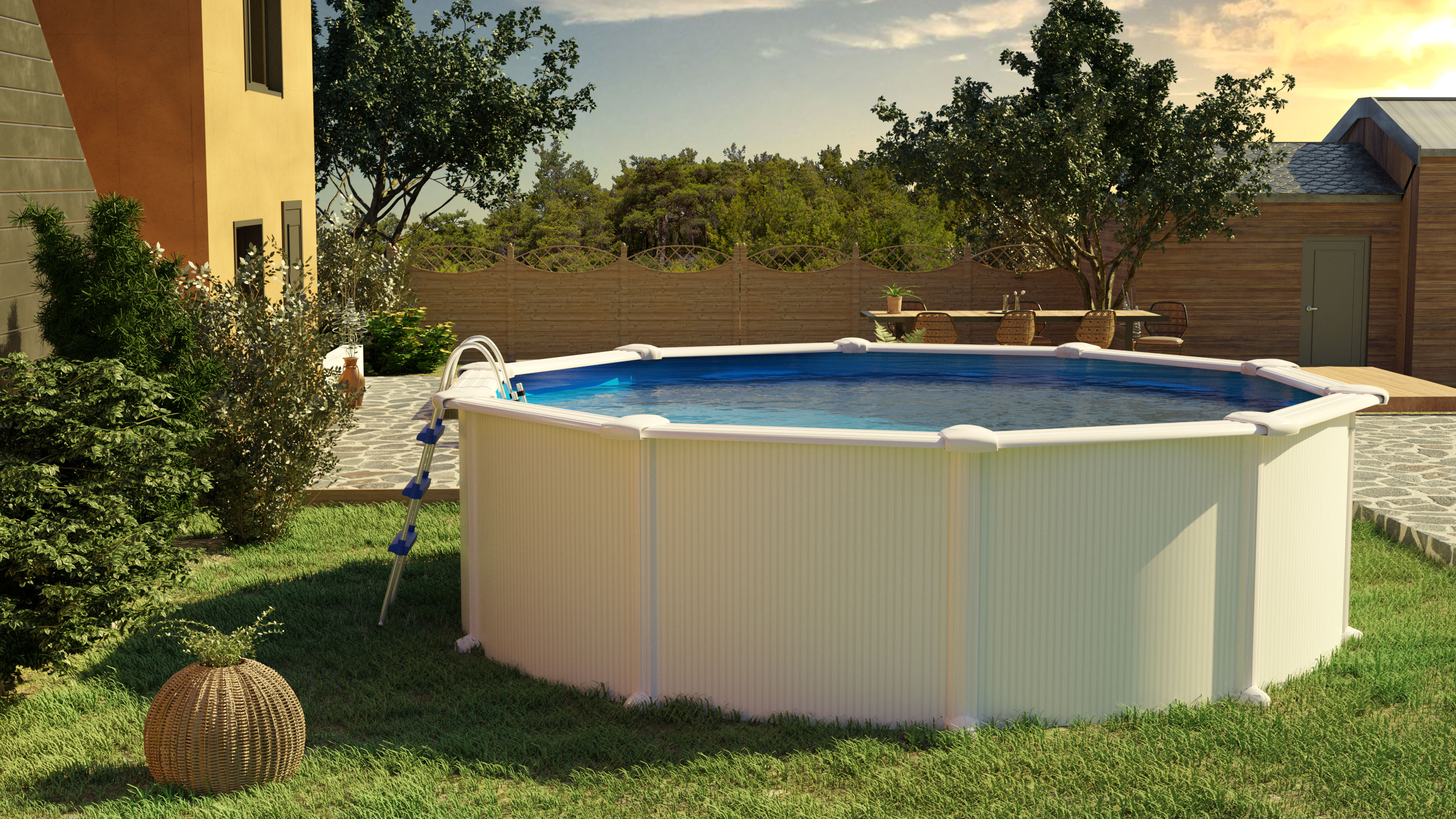 Discover our wide range of pools
Works are not necessary
Above ground pools don't need any type of works in your garden; they are already equipped with all the essential elements that you will need for a secure assembly. Even though is not frequent, there is a chance to transform your above ground pool into a half-inground pool. In this case, it is necessary to work the base so you could buried the pool some cm into your garden. It is important that the base is flat and in case it is not, it needs to be flattened. Like this, you assure the stability of the pool.
Easy assembly
To install an above ground pool is easy, you only need to follow all the steps that are explained in the instructions manual and you'll have a safe pool in an easy way, without the need of hiring professionals. In case you need help, Gre has a great professional network of installers that are specialized in the assembly of pools. You can find your nearer installer by clicking here.
It is possible to disassemble and store it
Another of the advantages of these pools is the idea of being able to disassemble and store them when the season is over. In this way, you don't have to worry about the maintenance during the whole year, only when you use it. In addition, when you store the pool for the next season, you can use again the space of garden for whatever you need.
Great option for reduced spaces
If you don't have much space but you don't want to renounce to the idea of having a pool, above ground pools are a great solution. The space that is required doesn't need to have a lot of m2. What is needed, is to adapt the size of the pool to the disposable place that we have.
Sizes for all type of families
In addition to the space, you need to take into consideration how is your family and what are you looking for. There are above ground pools for kids, but there are also bigger pools for bigger families or for those families who have a lot of people coming to visit. Gre pools can reach up to 10 meters long. You've many options when it comes to size, that's why you don't need to worry, you'll find the correct one for your needs.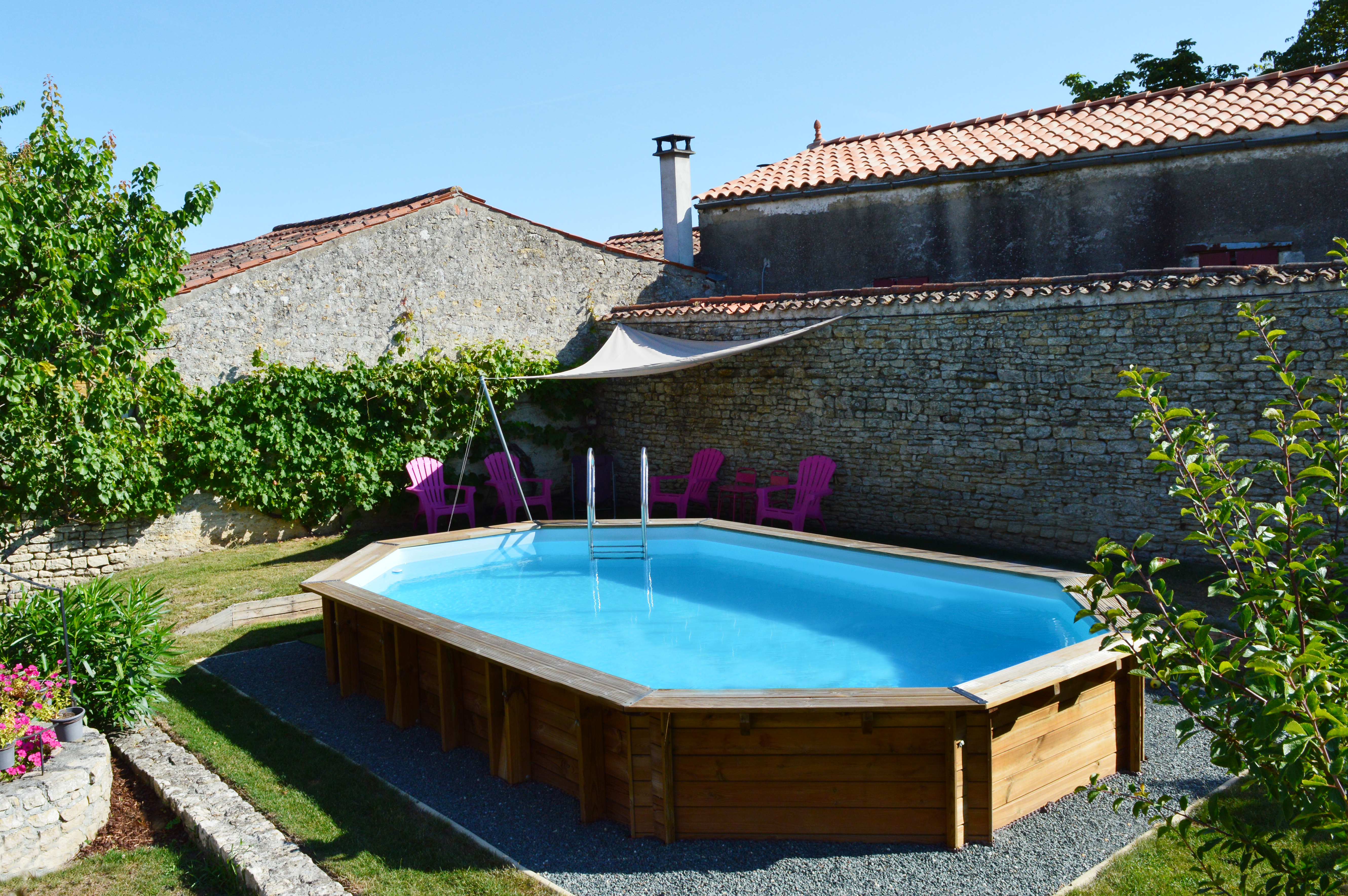 Quality materials
Above ground pools could be made from different materials. In Gre, we work with three different types of materials that assure the máximum stability for your pool. We have pools made from wood, steel and composite. Each typology of material offer a different design so you can chose the one that suits better with your garden. If you can't decide, discover our pools.
Variety of designs
The world of above ground pools has improved a lot and nowadays there is a great variety of options so you can choose the one that is best for you. In Gre we offer different options such as oval pools, which are the most common ones. We also have round pools, square and rectangular pools, so you can buy the one that fits better in your life.
Quality and security in materials
This type of above ground pools could give the impression of lack of quality if we compare them with fixed pools, but that perception is not real. Materials are of great quality, which can make the life time of the pool lasts for even 20 years with the correct use and maintenance. These pools are certified and in accordance with the European Union legislation.

Cheaper pools
Prices of above ground pools are cheaper so it doesn't imply a big investment to enjoy of a pool in your garden. Prices depend of diferent factors such as material or size but they still the cheapest type of pools keeping the quality.
Variety of accesories and complements
Gre offers all the complements that an above ground pool could need for facilitating the maintenance. It is important to take into account that these type of pools come with all the accesories that are needed for the great functioning, that's why is a strong advantage. Find here the range of accesories that suits better with your pool.
Above ground pools are stable and practical, adaptable to all type of families. Furthermore, it exists a wide variety to choose the best option for your garden. Do you know what is the best one for you?
Discover our wide range of pools